POPPELWELL
DESCENDANTS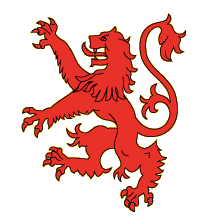 ---
---
8th Generation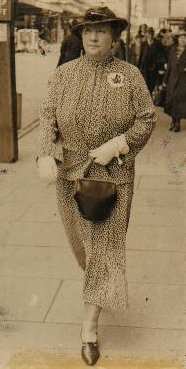 Ivy Fenwick (Anna) Poppelwell: .... Grandmother
(b) 10 October, 1882. Dunedin, New Zealand
(m) 26 December, 1914. House of G. W. Poppelwell,
300 York Place, Dunedin, N.Z
(d) 18 January, 1971. Wellington, New Zealand

George Alfred GINN:
(b) 17 September, 1874. Queenstown, Cork, Ireland
(d) 18 May, 1926. Wellington, New Zealand ...TB
Anna and George had 1 child


Russell Henry George Ginn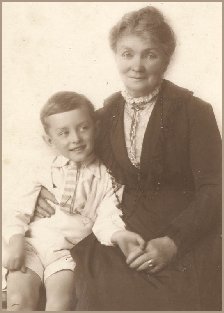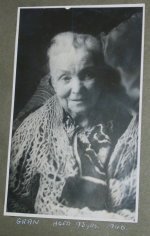 Russel at 3 yrs with his Grandmother Elizabeth Henry Poppelwell 66
and Elizabeth at 93 just before she died

Top of Page
---
7th Generation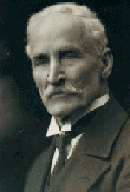 William Poppelwell (V) ....... Great Grandfather
(b) 31 December, 1850. Dunedin, New Zealand
(m) 6 December, 1881
(d) 4 July, 1934. 300 York Place, Dunedin...Heart failure

Elizabeth HENRY:
(b) 10 June 1852. Ireland
(d) 9 April, 1946. Dunedin, New Zealand
(bu) Anderson's Bay, Cemetery
Elizabeth and William had 5 children
---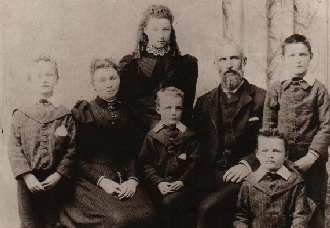 Photo taken Approx 1894-96
(From left to right)

Henry Kearns
Elizabeth Henry....Gt Grandmother
Ivy (Anna)......Grandmother
Cecil Edmond (Eddie)
William (V)......Gt Grandfather
George William
Colin McLachlan (front)





Ivy Fenwick (Anna)
(b) 10 October, 1882. Dunedin, New Zealand
(d) 18 January, 1971. Wellington, N.Z

George William Bell
(b) 7 April, 1884. Dunedin, NZ
(m) Jane Small. 18 June, 1901. Colin and Henry Eddie
St Mary's Manchester St. ChCh
(d) 28 January, 1914. Dunedin

Henry Kearns
(b) 24 April, 1886. Dunedin, NZ
(m) Ethel Maud Hart 1920
(d) 16 November, 1946. Roslyn, Dunedin

Colin McLachlan
(b) 22 October, 1888. Dunedin
(d) 18 September, 1932...... plasterer

Cecil Edmond (Eddie)
(b) 22 November, 1890. Dunedin
(m) Amelia Bathurst Donaldson.
18 September, 1918. St Joseph's Cathedral, Dunedin.
(d) 6 May, 1967

From the Dunedin Electoral Roles - 1919

Living at 300 York Place, Dunedin
Henry Poppelwell - Clerk / Accountant
Colin Poppelwell - Labourer
Elizabeth Poppelwell - Married
William Poppelwell - Dredgemaster


From the Dunedin Electoral Roles - 1922

Living at 300 York Place
William Poppelwell - Dredgemaster
Elizabeth Poppelwell - Married
Colin McLachlan Poppelwell - Labourer

23 Sheen Street, Roslyn
Henry Kearns Poppelwell - Accountant

Living at 13 Hawthorne Avenue. Mgtn
Cecil Edmond McLachlan Poppelwell - Bookbinder
Amelia Bathurst - Married


Top of Page
---
6th Generation
William Bell Poppelwell (1V)....... Our Great, Great, Grandfather
(b) 22 February, 1819. Hutton, Berwick on Tweed, Scotland
(c) 4 March, 1819
(m) 7 March, 1843. Wellington Court House, Lambton Quay.
(d) 29 August, 1883. In Sunwick, Tokomairiro, NZ
(bu) 31 August, 1883. Milton, Otago

Catherine Robertson McLACHLAN:
(b) 16 November, 1825. Kilmallie, Lochaber, Scotland
(d) 8 March, 1900. Dunedin, NZ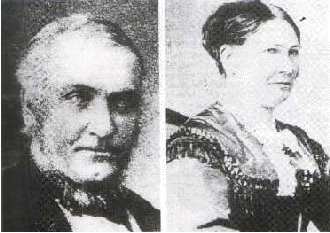 Approx 1850


William Bell Poppelwell 1V and Catherine were pioneer Catholics of North East Valley. Father Seon while travelling around the Province visiting the 90 Catholics then living in Otago, celebrated the first Mass in William and Catherine's small wooden house in the North East Valley.

On 9 August WILLIAM arrived in Wellington 1841 as First Mate on the barque 'Tyne', with 98 passengers subsequently commanding her and trading on the coast. She was a wooden barque of 427 tons. During the 6 months the 'Tyne' was in NZ, William had fallen in love with the colony so different from his birthplace and with a Highland Scottish girl CATHERINE.

Catherine (housemaid) had left Clyde on the 25 August 1840 and arrived on 27 December, on the 'Blenheim' taking 4 months to arrive in New Zealand at Kaiwarra. It brought 200 immigrants - mostly Scottish Highlanders from the Fort William Inverness area. She came with her parents Dugald 40 (labourer) and Mary Anne Abercrombie Cleghorn 35, and her sister and brothers - Jane 13, Alexander 11, Hugh 10 and Duncan 4.

Soon after disembarking, Catherine pulled from a stream a small boy who was in danger of drowning.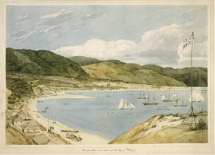 He grew up to become Archbishop Francis Redwood, NZ's first home reared Catholic Archbishop. When Catherine and William married, William gained their living from his employment as Master Mariner by owners of trading vessels.

He also commanded 3 vessels. (The "Ganet" -
see below) the "Nelson Packet" and "Levein" aka "Leven" - no dates available.




Port Nicholson 1841
now Wellington Harbour






Excerpts taken from 'Shipping Intelligence & Port Nicholson Advertiser' papers
1842 to 1843.

Tuesday 3 January 1842 paper
Schooner - Ganet, 40 Poppelwell, December 14, 1841 from Poverty Bay

Friday 13 January 1843 paper
Sailed January 7, Schooner - Ganet, 30 tons, Poppelwell for the East Coast.

Tuesday 14 February 1843 paper
February 10 - Schooner, Ganet, 30, Poppelwell from the East Coast, pigs and potatoes.
Returned the same day.

17 March 1843 paper
March 14 1843, Schooner Ganet, for Poverty Bay ( 2 passengers)

April 5 1842 from Poverty Bay, pigs and potatoes
Sailed April 17 1842 for the Coast

May 16 1842 for Poverty Bay

July 12 1842 from Poverty Bay

November 25, 1842 to Poverty Bay
...




Top of Page



When they were first married, William and Catherine lived on the corner of Pipitea Street, Thorndon, Wellington until they went farming at Milton, but then they lost the farm through the sharp practises of lawyers. They also had a man who did all their knitting for them. They eventually moved to Dunedin, near Tokomairiro. Took first wheeled vehicle to Tokomairiro and the journey took 9 days. William is believed to be the first to bring the vessel "Ganet" to the upper harbour, anchoring at Black Jack's Point, Pelichet Bay.

William and Catherine had 12 children
George Matthew Bell (1st)
(b) 28 March, 1844. Wellington, New Zealand
(d) 19 January, 1860. Tokomairiro, Otago, NZ
George was brought up at Dunedin and Tokomairiro and was described as a stockman on his death certificate. He died from a throat infection when he was 15 years 10 months.
Elizabeth Ann (Lizzie)
(b) 25 December, 1846. Sunwick, Paxton, Berwickshire, Scotland.
(m) James Alexander Henderson. 19 September, 1871. Milton, Otago
(d) 20 November, 1929
Lizzie was the only child born out of NZ, because they were on a voyage on the 'David Malcolm' to England at the time.
On 4 April, 1848 they sailed back from Gravesend on the 'Blundell' and arrived in Port Chalmers (Dunedin, N.Z) on 21 September, 1848. She went to Sacred Heart Convent, Hill Street, Wellington as a boarder - then St Mary's College. She lived at 70 Tasman Street, Wellington.
Lizzie was short in stature like her mother, and had a dimple on her chin like her father. She had thick dark hair, a strong constitution and was a noted horsewoman. Elizabeth attended Mass at the Buckle Street Catholic Church daily. Her death occurred a few days after breaking a hip, aged over 80, when she slipped stepping over a gutter on the way to morning Mass.

Catherine Mary (Kate)
(b) 12 March, 1849. Dunedin, N.Z
(m) Dr. Alexander J Fergusson. 26 May, 1869. Lawrence, Otago
(d) 18 April, 1904. Wellington, NZ

William Poppelwell (V) Bill ....Became a Farmer, then Dredgemaster.
(b) 31 December, 1850. Dunedin, N.Z
(m) Elizabeth Henry. 6 December, 1861. Dunedin
(d) 4 July, 1934. Dunedin

John (sometimes called Jack)
(b) 23 December, 1852. Dunedin, N.Z
(m) Margaret McCormick. 3 September, 1879. St Joseph's Church, Dunedin
(d) 13 December, 1933
(bu) Both are buried in the Hastings cemetery (Margaret died 15 November, 1933)
David
(b) 5 January, 1855. Tokomairiro, Otago, N.Z
(d) 4 November, 1937

Ann Abercrombie (Annie)
(b) 18 February, 1857. Tokomairiro, Otago, N.Z
(d) 1935. Wellington, N.Z

Charlotte Mary Veronica (Lottie)
(b) 29 December, 1858. Tokomairiro, Otago, N.Z
(m) Augustus Henry Syme Mansford. 30 November, 1882. Milton, Otago
(d) -?

Sebastion George Alexander (Bastie)
(b) 26 June, 1861. Tokomairiro, Otago, N.Z
(m) Margaret Dorothea Pearse, Napier 1891
(d) 12 September, 1939. Gore, N.Z
(bu) Both buried in the Hastings cemetery (Margaret died 30 April, 1933)
Dugald Louis
(b) 2 July, 1863. Tokomairiro, Otago, N.Z
(m) Norah Greene. 10 April, 1894. Gore
(d) 23 September, 1939. Gore, N.Z
More information here for -

Dugald Poppelwell



George Matthew Bell (2nd) Georgie
(b) 23 December, 1864. Tokomairiro, Otago ...Became an Engine Driver
Details taken from the 1911 Electoral Roll
(m) Ellen Hartnett. 10 August, 1892. Dunedin, New Zealand
or 8th October 1892
(d) 18 September, 1910

Mary Frances (Polly)
(b) 17 December, 1866. Tokomairiro, Otago
(m) Robert Boyle Monkman. 26 December, 1890, Dunedin.
(m) William Dempster. 1906
(d) 1 September, 1916
1844/45
When WILLIAM was away from home, trading about the coasts, he learned Maori, survived shipwrecks, and experienced a tense encounter with Te Rauparaha.

It was a year after the Wairau Massacre - June 1843, that he had his meeting, which resulted in the 'Nelson Packets' complement (between two and four) becoming so overdue, that concern for them grew into acute anxiety.

It seems the old chief made a request of the sea captain WILLIAM which he felt obliged to refuse. It's nature hasn't survived - but because of this no help was forthcoming to refloat the Schooner. Eventually in exchange for a pocket mirror which WILLIAM offered her, a Maori woman assisted them to obtain a canoe.
---
NOTE:
There are some dates on these earlier descendants that could be wrong, as I have had many relations giving me different months and years, and they do not always match what I have. Some of the information has been taken from family members and papers from Jane Foster. If you have original certificates of any relations that are wrong on this page, please advise me and I will then correct them accordingly. Thank you
Top of Page
---
NB:
I have had to split this page into two as there was far too much information on one page to scroll through. Please go to the following link.
If you like my site
please vote by clicking on the above.
Thank you for your support.
---






---

Privacy Policy Copyright Policy