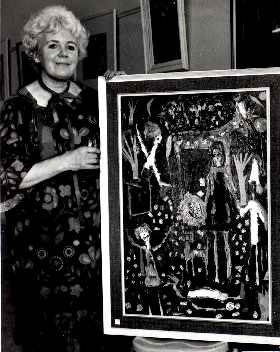 Who Killed Cock Robin?
This photograph of Ellinore was taken when she was 56. She is holding her first attempt at collage. There were many others to follow until she changed her style once again to more fantasy with birds, horses and dogs.
When we were children, we collected all the lovely bright wrappers off the easter eggs and then we helped mum stick the small pieces on to her paintings.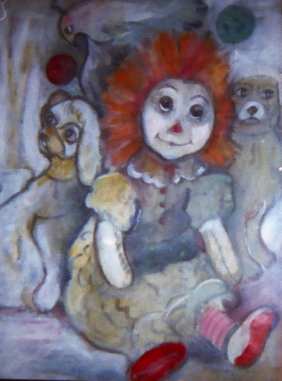 Raggedy Ann Doll
The Raggedy Ann and Andy dolls came from Canada where Ellinore was born.
She loved them so much, that she painted them many times in different themes.
---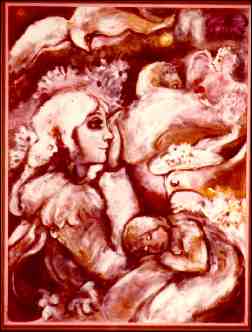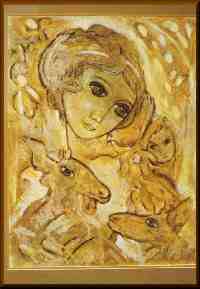 To Dream 1973
Return To Me 1983
---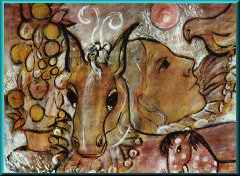 No Name 1983
---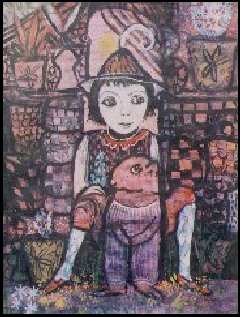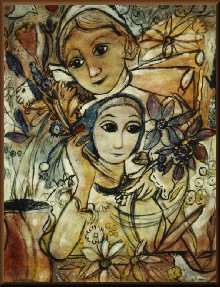 Boy With Mosaics 1986
The Sisters